A wild imagination means you are destined for success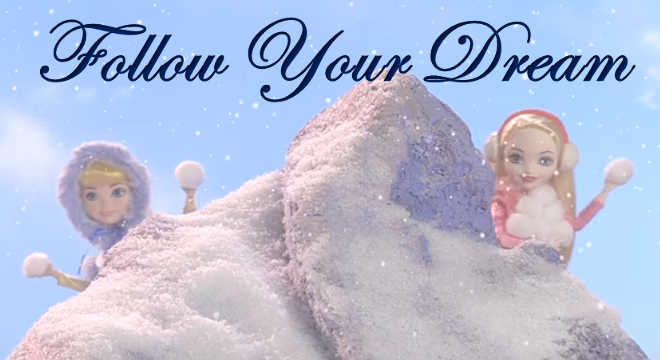 Look around you every day. What do you see?
To answer this, think of the things you do all day, from the time you wake up until the time you go to bed.
? You make coffee.
? You turn on the TV and relax while having that first cup of coffee.
? You browse the internet.
? You check out what's happening on Facebook.
? After you shower, you get in your car and drive somewhere.
? When you return home, perhaps you watch a sporting event on ESPN, the 24 / Sports Channel.
This doesn't even scratch the surface for the things you do, but this is enough to get you excited about what I'm about to share with you.
Everything you do was once someone's imagination
Think of the way things were fifty years ago. Some people, like myself, will still remember.
If someone had mentioned that strange animal known as the internet, you would have thought he or she escaped from a mental ward.
If you wanted to contact an old friend you hadn't seen in several years, you would have had to find his or her phone number in the white pages, if you could.
Watching a sporting event meant, waiting until the weekend for the "Game of the Week". What fans watched depended on the season. ABC showed one college football game on Saturday. CBS showed one NFL game on Sunday. Today, there are so many sporting events shown on TV, that you may have a hard time deciding what to watch. Thank you, 24 / 7 Sports!
There were many celebrities, but, people didn't know what some of them looked like. People living fifty years ago saw them very seldom because TV only had three channels.
That was then.
Thinks are a little different today, thanks to something that many people once had. It's call an imagination.
Bill Rasmussen had a wild imagination. It was so wild that he decided to start ESPN.
If Mark Zuckerberg had never had an imagination, we would have never seen many of our old friends again. Now, we can LIKE them, FRIEND them, FOLLOW them and CONTACT them, simply by moving a mouse and pressing a few keys on a keyboard. Was this a crazy imagination? You bet it was! Is Facebook crazy? Not a chance!
Let's go back even earlier, to the year, 1773. Having that first cup of coffee was once someone's imagination. Thanks to several colonists in the 18th century, many people have enjoyed one of life's best little pleasures. Someone had to be the ring leader. If I knew who it was, I would be eternally grateful to him, because I can't live without my coffee.
What is an imagination?
You know what it is - Thinking about crazy stuff. And your imagination is crazy. So was Bill Rasmussen's, Mark Zuckerberg's, and Ted Turner's (founder of CNN). Actually, it doesn't seem so crazy now.
Here's the definition of imagination:
Imagination is the preview of YOUR life's coming attractions.
It is something much greater and more powerful than knowledge, and is very real. Everything you have in your life was once someone's imagination. It is everything.
You might think your imagination is crazy. But it is very real, because you imagined it. The only thing that is crazy is about your imagination is, no one knows about it but you.
What to do with your imagination
I specifically stated that it is the preview of YOUR life's coming attractions. And I stress the word, "YOUR".
It is what is predestined for you. Your real life, the life you are meant to live, is in your imagination. This is something you, and only you can see.
Never tell your imagination to the wrong people. This is the quickest way to kill a dream.
If you want to start a new business and quit your job, and you tell it to your loved ones, they will kill it, and try to make you think they have your best interest at heart. You will hear something like, "You can't quit your job. You have bills to pay."
Guess what. At the time they had an imagination that changed the world forever, Ted Turner had bills. Steve Jobs (founder of Apple) had bills. The richest man in the world, Amazon founder Jeff Bezos had bills.
There are others who will kill your dream in a heartbeat if you tell them your imagination. The most obvious reason is, you thought of it and they didn't. Don't fall for the old adages, 'Misery Loves Company', and 'Sour Grapes'.
Now that you know your imagination is very real, and what you are supposed to do, put it into action. If you don't know how, I'd be very surprised. With something you've given a lot of thought to, you will find a way to make it happen, if you haven't found it already.
Do it! Make it happen! The worst thing you can do is wonder what would have happened. This is something you will now be able to live with.
Then, go out and tell the world.
Suddenly, it is no longer your imagination. It is your new life. People will respond a lot different to your new life than they would have to your imagination.
Finallly, keep this very important in mind: As long as you wake up in the morning, you're not finished yet.
There is a plan that is predestined for you. You know what it is. Now, make it happen!