Selling Information Products online the right way - The way no one will tell you
Online experts who say you can make money by Selling Information Products are right. What they don't tell you is, how much money you can make. Sell information products only, and you will make money, but probably no more than beer money.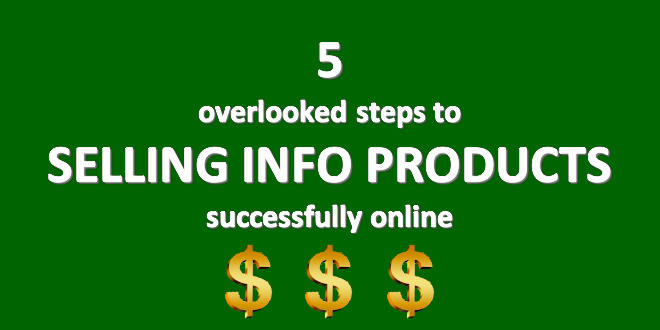 Do you want to be successful selling information products? You can do it. However, marketing your product and selling it is not enough. It's time for you to use your imagination.
There is more you need to do, and it's very easy to do. I'm going to show you what to do, and how to do it. Here are 5 simple methods you MUST use, so you won't leave any money on the table.

5 ways to Sell Information Products
1. Create your info product in your own unique way
Information products are a dime a dozen. On the other hand, your own unique twist and style are very rare.
Surely there is one or more things that you know quite a bit about. Perhaps you could be considered an expert on one of these things. You could write an ebook about what you know, in your own unique style, and with your own twist. This will make your product unique, the only one of its kind.
After you create your own unique product, market it and sell it on your website. This is one of the easiest ways to make money online. If your info product is new, unique and innovative, it will be a big seller, because you will offer something that no one else has
How to do this: Find another info product with the same subject matter as the one you're creating. You may even have one on your computer. Go through it, and be a critic. As you do this, you're going to find something about the product you don't like, or agree with. Ask yourself if this product can really help you, and if not, think of what you would do different to make this product more valuable to someone who reads it.
2. When you develop your info product, think about helping people
This has to be your number one priority. Everyone has problems. If your area of expertise is something that will help people solve their problems, they will gladly pay money for the valuable information you have for them.
And remember, you just learned that your product is going to be even better, because you will add your own unique way of presenting the information to the reader.
Most info products you can buy are not very good products. Yours will be different because you will be giving your customer something that will solve the problem. Your product will sell, and you will make some money. However, the money you will make on the sale of your product is very little, compared to what you could make.
This is what I'm going to show you right now.
3. Use your unique info product as a money maker
Selling the product is fine, but making the product work for you is even better.
Don't just create a product by writing the ebook! Build a business. Collect emails from people who buy your product and offer them products through affiliate programs.
Never be afraid to offer up-sells for recurring income. If you're just offering one ebook, you are leaving thousands and thousands of dollars on the table. Making a sale is great, but a real business increases profits as much as possible for each sale.
4. Advertise with your info product
Think of your ebook as a marketing tool. It will be like having a giant ad, that will cost you nothing.
Advertise other products all throughout your ebook. For example, for a particular topic that you will discuss in your ebook, insert a banner ad for an affiliate product that relates to what you are discussing. You can also do this within the text of your ebook. Just link to the page where the product can be purchased.
There are tons and tons of products that are related to what you will be talking about in your ebook. You have the interest of people as they are reading your book, and you have a very good chance of making many additional sales.
5. Put your info product on a web page
Every time you sell an info product, naturally you are going to give your customer an ebook. Go one step further. Put your info product on a web page, and give them another format to access your product. On this page, you can always link to the pdf version.
All of the information products I've sold in the past are in the form of a web page, and an ebook. The web page has a sidebar on each side, and the content of the product in the middle. On the left, I usually place the table of contents. On the right, I place ads. Of course, you will want to do it the way in which you are most comfortable.
Think of this as a web page. Here's the format.

This method works very well. Customers usually prefer using the product as a web page, because it is much easier for navigation. Placing relevant ads on the right side will definitely get you a lot of clicks, and definitely a lot of sales.
This is very easy to do. Assuming you have a website, all you have to do is copy and paste. However, if you choose not to go through this extra step, you will still make more money than if you just sell the product and forget it. But why do this? Think of all the money you are leaving on the table.