Introduction: Unleashing the Power of HTML Editing
When it comes to web development, HTML remains the bedrock of a well-designed and functional website. From creating engaging content to building intricate web layouts, HTML editors play a crucial role in the development process.
However, with the myriad of choices available, choosing the best HTML editor can be an overwhelming task.
In this article, we will explore three top HTML editors available, their features, and why they stand out. So, let's dive in and find the HTML editor that suits your needs!
---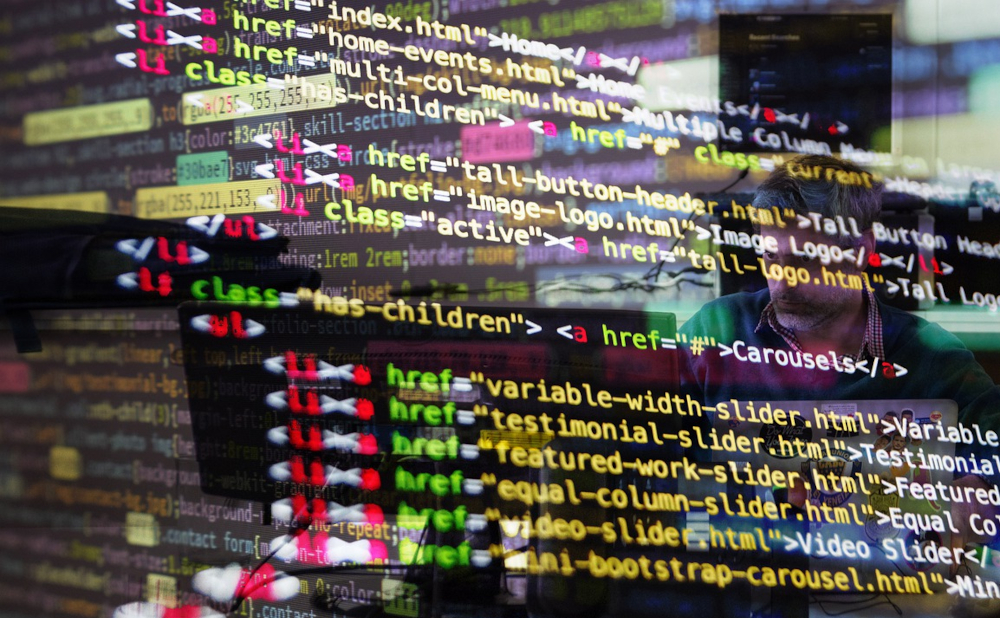 ---
Best HTML Editor - Evaluating the Top Contenders
Here are the three top HTML editors, their features, their pros and their cons.
Sublime Text: Streamlined and Versatile
Sublime Text is a popular HTML editor among web developers for its extensive range of features.
With its lightweight interface and powerful functionality, Sublime Text allows developers to edit their HTML codes with ease.
Its customization options, such as snippets and macros, enable developers to streamline their workflow. Furthermore, Sublime Text's intuitive search and replace functionality make it a preferred choice for those seeking efficiency.
---
Sublime Text Pros
Lightweight and fast performance for efficient development.
Extensive customization options, including macros and snippets.
Advanced search and replace functionality saves time.
Cross-platform compatibility - works seamlessly across different operating systems.
Sublime Text Cons
Prone to occasional lag or slowdowns for large files or projects.
The initial learning curve may be steeper for beginners.
---
Visual Studio Code: A Robust and User-Friendly Option
Visual Studio Code (VS Code) is another HTML editor that has gained significant traction in recent years. Developed by Microsoft, this open-source editor offers a comprehensive set of features catering to both novice and expert developers.
With built-in Git integration and IntelliSense, developers can enjoy seamless collaboration and an enhanced editing experience.
The availability of extensions and plugins adds an extra layer of versatility to VS Code, making it a go-to choice for web developers worldwide.
---
Visual Studio Code Pros
Powerful built-in Git integration for version control.
IntelliSense feature enhances code suggestions and auto-completion.
Wide range of extensions and plugins for added functionality.
Supports multiple programming languages, making it versatile for various projects.
Visual Studio Code Cons
Consumes a significant amount of system resources, leading to slowdowns on older machines.
Some may find the settings and configuration options overwhelming initially.
---
Atom: The Editor for the Community-Driven Developer
Atom, an open-source editor developed by GitHub, stands out for its extensive community support and collaboration.
With its user-friendly interface and flexible customization options, Atom provides developers with a highly personalized editing experience.
Its package manager and a vast library of plugins allow developers to enhance their productivity and efficiency.
Atom's emphasis on community-driven development makes it an excellent choice for those seeking continuous improvement and innovation.
---
Atom Pros
Highly customizable interface, making it suitable for individual preferences.
Extensive library of plugins and packages, allowing developers to tailor their environment.
Excellent community support fosters continuous improvement and innovation.
Cross-platform compatibility ensures seamless collaboration across teams.
Atom Cons
Can be resource-intensive, leading to slower performance on older machines.
Occasional bugs and glitches may arise with certain packages.
---
Conclusion - Finding the HTML Editor That Suits You
Choosing the best HTML editor ultimately depends on your specific needs as a web developer.
Ultimately, it is crucial to consider factors such as performance, customization options, and the level of community support that suits your development style.
Regardless of your choice, each of these HTML editors offers a comprehensive set of features and tools to enhance your web development journey.
So, what are you waiting for? Choose an HTML editor that aligns with your needs and unleash your creativity in the world of web development!
I hope this article has helped you.
AND:
Remember! At CharlesMoney, we are here to help you succeed.